Hot TOPICS
Why Vote Independent?
(April 19, 2017)
---
For the Conservative candidates in the local council elections the appearance of a strong challenge of candidates by Independents will prove a real test of their performance at County Hall and at the town council.
The latest resident to put his name forward for the town council in the Broadway ward, John Medlicott, explained his decision this week.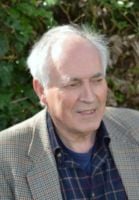 "I have followed the work of the existing five Independents for the last four years," said John.
"They have shown that believe in keeping in touch with the community and value local opinion.
"They believe in expressing their views and are not forced to toe the party line.
"Their first duty is to their electors and not a political party.
"Conservative County councillors in Trowbridge have awarded themselves huge increases in allowances."
They were opposed by Independents but overruled. The latest award has to be announced soon but will probably be put off until after the local election result.
"I also like Independents belief in allowing greater public participation," adds John who witnessed Councillor Paul Macdonald rebuffal when he tried to get the town council to allow local campaigner Tracy Scott the chance to speak.
"Independents have a record of achievement elsewhere. Look no further than Frome to see how the town has turned around since the party politicians on its town council were sent packing in 2013.
"I am very pleased when I look at the team of Independents I could joining in May."
Four years ago two Independents put their names forward for Broadway ward which streches from Henfords Marsh to St. Andrews Road. Both were elected.