Hot TOPICS
History on the move - historic vehicles in the town
(April 13, 2010)
---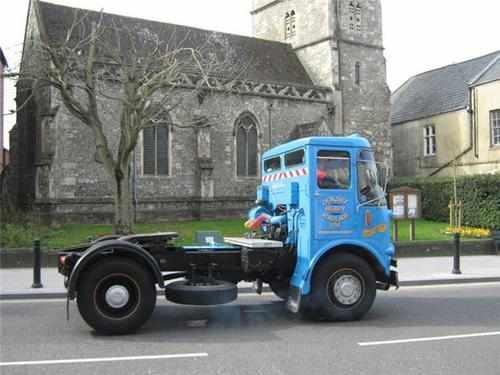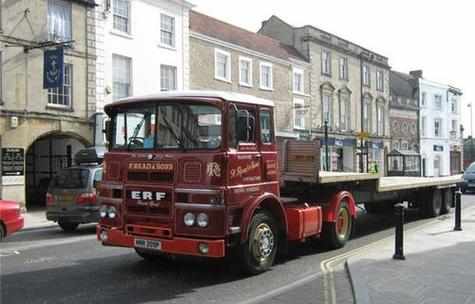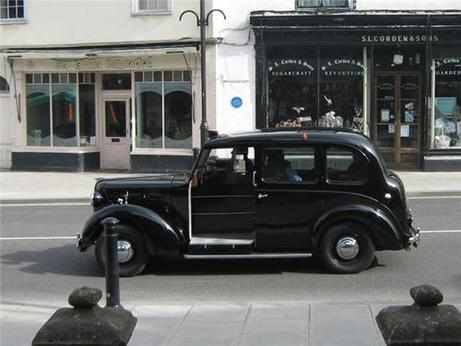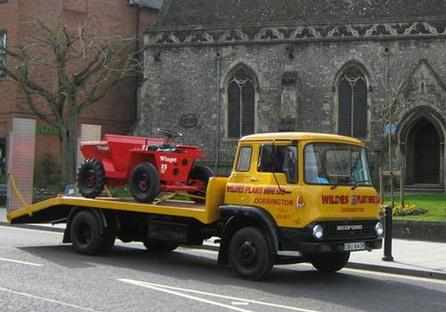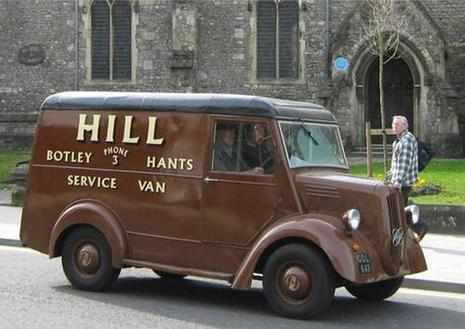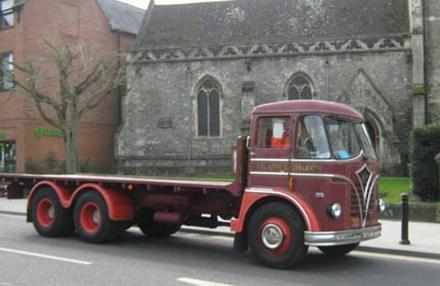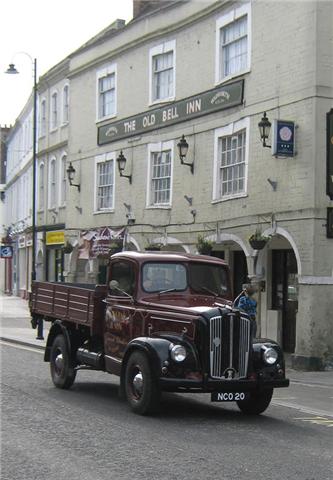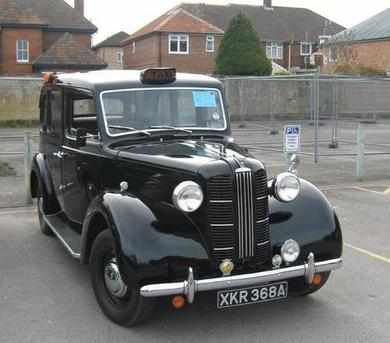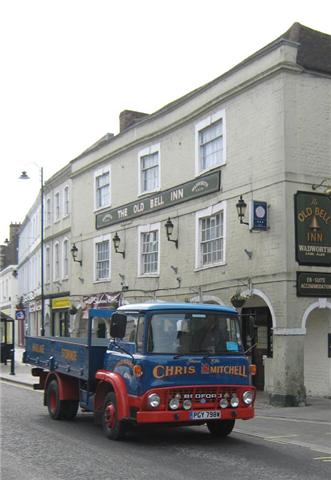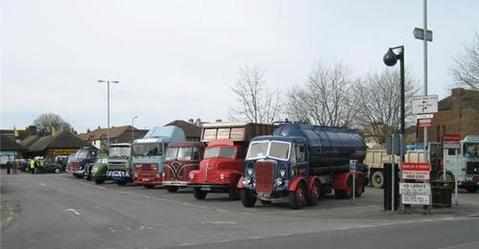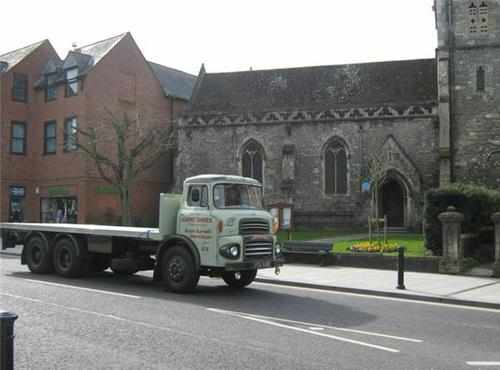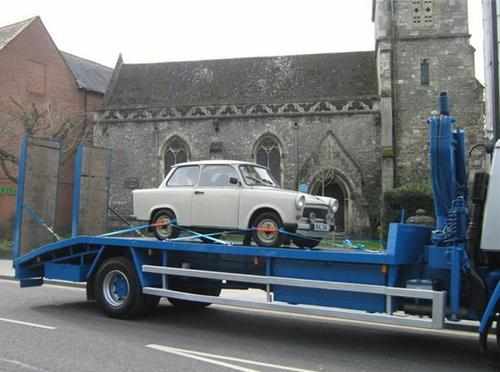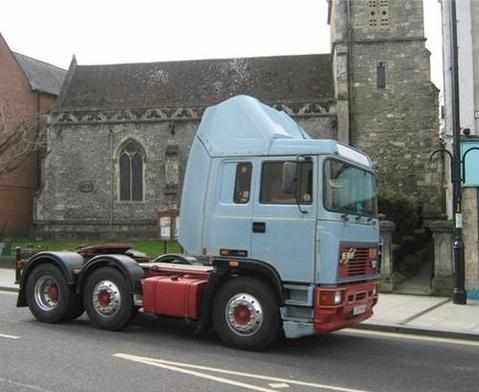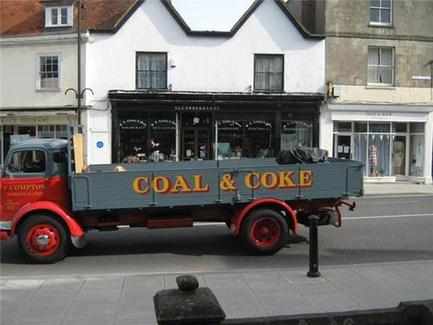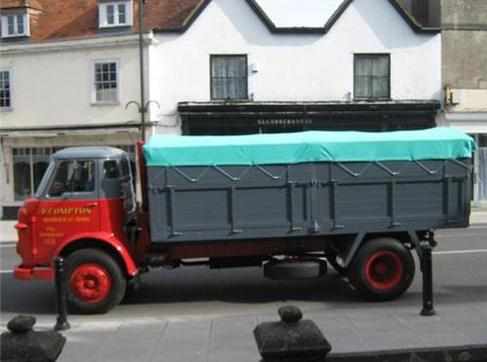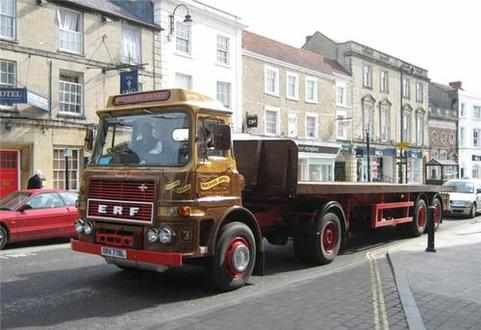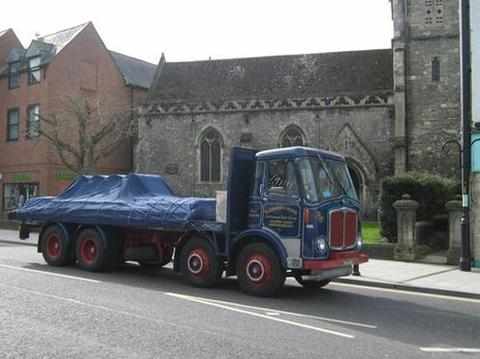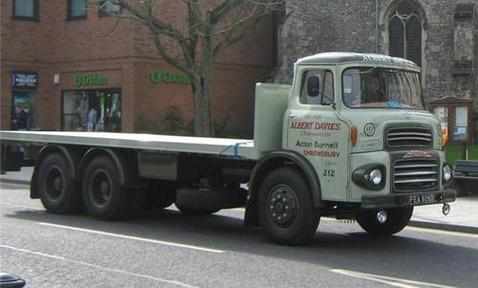 THE clock was turned back up to 75 years on Sunday in Warminster as the sight of the main car park full of nostalgic reminders of the lorries that used to wend their way through the town before the by-pass was built returned.
"This is our annual Spring road run which this year we decided to start in Warminster with a route around Somerset returning to the Crockerton Garden Centre," explained John Pomeroy.
Over 50 vehicles carefully maintained by members of the Commercial Transport in Preservation group had arrived joined by one from as far away as Chester ready to set off on their 'History on the Move' at 9.45pm.
The CTP was formed in 1998 and in a short time its membership rose to almost 400.They have their own website
www.thectp.org.uk
and meet at the Rail Club in Salisbury (Fisherton Street) on the last Wednesday of each month.
"I met John Pomeroy in 1975," said Chief Marshal Jim Chivers. "He said we could do with a bloke like you so here I am."
Jim (pictured) also does the marshalling in Bath for the
Bournemouth to Bath run which stops over in Warminster on the first Sunday in September.
"Then there is the Longbridge Deverill event on the last Sunday in July," added Jim. "I really enjoy the whole thing in Warminster."
"My favourite is the Denis Pax. The bonneted model. I learnt to drive in that in 1963," he said as he waved through the reminders of days of transport yore.
"It was such a pleasant surprise to see the event taking place and another reminder that Warminster with its location and facilities can host so much at any time of the year," said Paul Macdonald quickly getting out his camera.
"I suppose my favourite was the 1957 Austin Taxi as I have been a local cabbie and there is something special about the black cab."
Jim Chivers also revealed that the annual bus running day is on as he has been asked to help with that event