Hot TOPICS
Festival Boost
(October 07, 2012)
---
Wearing an anorak was not needed on a sunny Sunday as Warminster attracted a huge turnout to the annual Vintage Bus Running Day.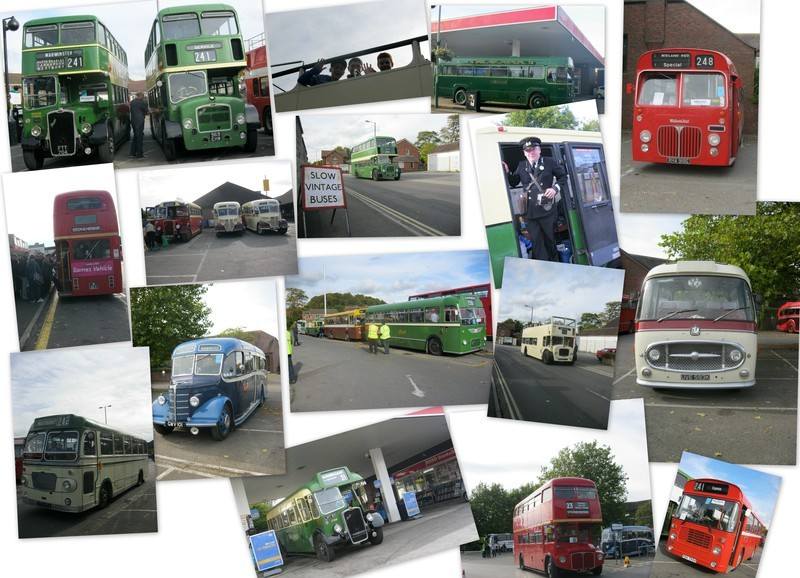 This year's event had some of the most memory stirring sights for local people who had many years ago travelled on the single decker and double decker buses to and from work or school.
"This is our town centre on a Sunday," said local historian Danny Howell. "This turnout is actually occurring in Warminster. Amazing!"
Dozens of vintage and veteran buses arrived on time and gave free rides to local destinations up to 30 minutes away.
Teenager Sam waving from an open top mystery tour bus with his pals Ross and Chris asked 'Where are we going? It is about 20 minutes away'.
The event is part of the Warminster Festival but there was not a councillor in sight at 3pm.
Dayley Lawrence, a trustee of the Bristol Vintage Bus Group was happy to pose for a photograph in an original bus conductor's uniform.
Everywhere cameras were capturing the arrival and departure of the buses that came from their homes in towns like Andover and villages like Maiden Bradley.
In the surgery car park there was a series of stalls including one from Wales while the British Red Cross Hut provided an enthusiasts shop and refreshments.
Scores stood at the bus stop in the central car park to board the next bus of their choice rivalling the line 'You wait for a bus then four come along.'
"Warminster Festival was well boosted by this," said a visitor from Frome who used to work on the buses.
*The Magpie in East Street is acting as the Festival office for the fortnight. It is also well worth a visit for a cuppa and an early browse looking for Christmas present ideas.