Hot TOPICS
Freedom of the Town
(November 01, 2012)
---
Freedom of the Town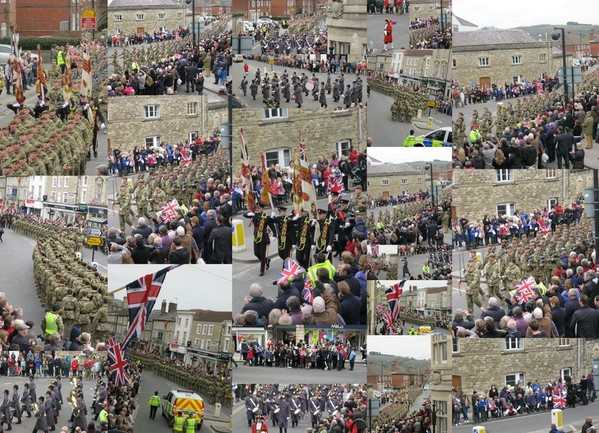 (3 Yorks pictured above in March 2012).
From the spectacular fireworks that will illuminate the town tomorrow night to the welcome sight of soldiers marching past huge numbers of locals November is set once again to make us all appreciate Warminster from day one of this month.
The last of the soldiers from the 3rd Battalion of The Yorkshire Regiment are back from their operations in Afghanistan and their ranks will be once again parading through the town on Friday 30th November.
Up to 500 soldiers will take part as an official welcome back from the town to their regiment after its tour overseas to receive the 'Freedom of the Town'. A private church service will then be held in the Minster Church at 10.45am.
This special recognition comes from a town that has a long association with the army whose commitment to the town is shown by the first major event of the month - the annual Warminster Garrison fireworks display and bonfire where the gates open at 6pm.
Remembrance Day poppies are appearing on locals lapels, collection boxes in local shops and businesses, and the War Memorial is festooned with floral tributes where once again locals and soldiers will join together in public.
The social life of the town kicks off with auditions at the Athenaeum for the 'Three Musketeers' this weekend and throughout the month there are regulars like the farmers market.