Hot TOPICS
Chris Holmes - An Appreciation
(November 03, 2012)
---
ONE of Warminster's best-known individuals has died suddenly just weeks after marking his 50th birthday.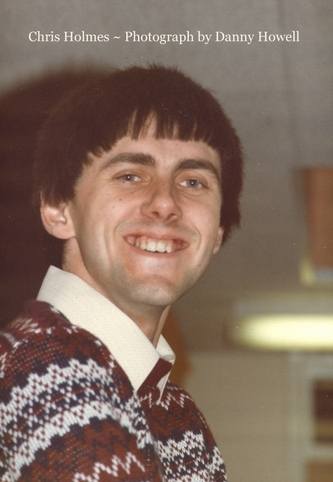 Chris Holmes was found dead at his home at The Beeches on Monday evening. He had been ill for some time and his death is not being treated as suspicious.
Chris was born in Warminster in 1962 and was the only child of Betty and Tom Holmes who lived in West Street.
He attended Sambourne School and later went on to Kingdown School.
Chris was known as an enthusiastic worker and began his working life in the motor trade at an early age by serving petrol at the former Cruse garage in Weymouth Street (now a car park)
He later went on to sell cars and worked for many years at the old VW garage in Victoria Road (now demolished), then later for Chalke's in George Street (now Imber Court), the Toyota Garage in Trowbridge and latterly the Skoda garage in Edington.
For a while he took a break from car sales and earned his PSV licence as a coach driver for Beeline - ferrying children to school and on longer journeys driving soldiers for the MoD.
He also had an interest in agriculture and would regularly help farmer Legg at Bishopstrow out with the laborious job of harvesting in late summer.
Chris was also a convivial sort and enjoyed a natter over a pint and was often spotted in The Organ and sometimes The Fox and Hounds.
He was also a strong supporter of Warminster Carnival and for year after year would provide the car and chauffeur the mayor (and formerly chairman) in the annual October procession.
In recent years he undertook what he regarded as his most exciting exploit - that of taking part in the round Britain power-boat race.
VFW's Steve Dancey, who had known Chris for more than 25 years, said: "News of his death came as a very upsetting shock.
"When my mother's death was announced in August he was one of the first to call me and offer his condolences. It was shortly after this that he revealed he was seriously ill.
"He had not been in good health for several years and had had two hip replacements in the past and I always admired the way he managed to get on with life despite the setbacks.
"He always maintained a great enthusiasm for Warminster and was deeply concerned about the future of his home town and was a keen reader and supporter of our site.
"His death means that the town has lost one of its best-known characters and is poorer because of it."
VFW's Paul Macdonald, recalls having many interesting conversations with Chris starting about twenty five years ago.
"I have only good memories of Chris," said Paul.
"Whether it was the way he always took time to stop and exchange more than a few words or being very enjoyable to spend time with putting the world to rights I will miss him.
"I drove a Skoda for five years for work. It was no wonder they stopped being the butt of jokes and built a new reputation if he was typical of their salesmen.
"His quiet unassuming role in being an active part of the community comes to the fore.
"I remember him working so hard as part of the team making our carnival so successful.
"His last conversation with me were words of encouragement."