Hot TOPICS
Will Town Councillors Listen?
(November 07, 2012)
---
The EBRAG campaign by Warminster residents to save land from development will be a major talking point at the next town council planning advisory meeting at the 'Civic Centre'.
Warminster Town Council has added 'for debate' the controversy provoked by an eleventh hour bid by a land development agent to change planning policy in favour of 320 homes at The Dene as item 11.
A flurry of e-mails and phone calls to the council comes on top of an attempt by leading campaigners led by Boreham resident Nick Parker to draw the area board of Wiltshire Council into the campaign.
Wiltshire councillor Andrew Davis, area board chairman, has already told the East Boreham Residents Action Group (EBRAG) at their protest meeting held at St. John's church 'with respect' that he will not do anything until 'a planning application with a number' appears (see hot topic Sat 3rd November).
Veteran Warminster East town councillor Chris March asked for the issue to be considered by six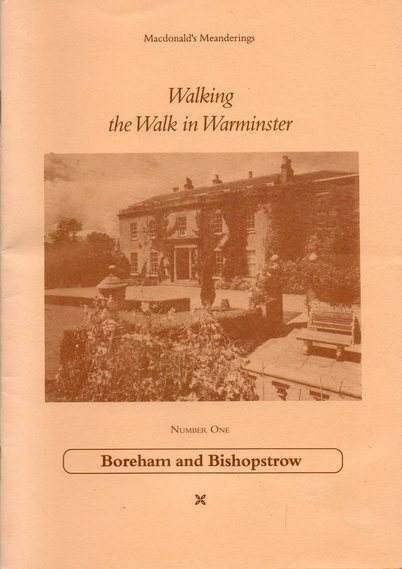 councillors on the PAC writing in an e-mail to the town clerk 'As you know, three of us know Nick Parker from our visit to his company on Crusader Park.
'The EBRAG group will surely be on to us again soon if we do not quickly reply to their request' his message to the town clerk successfully concludes as it will now be debated next Monday (12th) sometime after 7pm.
"It is too late now for the town council to add a new response if as Cllr. March believes they agreed to the idea in principle but not on this scale three years ago," said Paul Macdonald author of 'Walking the Walk in Boreham and Bishopstrow'.
The town council looked at the Wiltshire Council 'Core Strategy' in 2009 and delegated its response to the Town Plan Working Group. It declined to look at it again in 2011 but others did including developers.
"The final consultation period closed on November 1st and the Inspector appointed by the government will soon agree the timetable with the county council for his public examination probably starting in December," added Paul a former WWDC planning committee member.
"The council could agree to be represented at that and chose to appoint an advocate to speak if councillors agree to support their residents."
see also www.dannyhowell.net for regular full updates