Hot TOPICS
Redrow's Minster plans must be derailed
(May 11, 2013)
---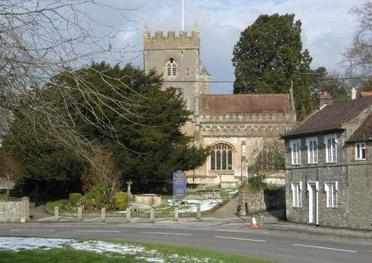 PLANS by national housing developer Redrow to build a new access road and scores of new homes would ruin the historic setting of the Minster Church, Warminster's only Grade 1 listed building.
The proposals, exhibited at Warminster's Assembly Hall on Friday afternoon, have been widely condemned by residents.
The multi-million pound developer would ring the historic building with the company's modern houses.
Steve Dancey, said: "This is possibly the most outragious and upsetting planning proposal I have seen in more than 30 years.
"It must be stopped in its tracks but developers such as Redrow are adept at mitigating objections put forward on grounds such as highways, drainage, environment etc
"However this site is not a preferred site for development in the emerging core strategy and every effort must be made to prevent it becoming one. If it does it will go ahead but if it is kept off that list then it won't happen.
"We need to galvanise opposition to this plan while the core strategy is still emerging and before the inspector holds the EIP.
"In planning terms the proposal is unacceptable 'by virtue of its size, scale and location it would do significant harm to the historic setting and amenity of an area of acknowledged importance in conservation terms which includes a building of recognised importance, the grade 1 listed Minster Church'.
"We can also point out that the proposal would add to the already over-generous housing allocation in the strategy for Warminster. The number of additional homes planned for Warminster is overgenerous if considered alongside the available medical, secondary school and employment provision in the Warminster area which leads to a considerable amount of unsustainable out-commuting.
We will of course be keeping a close eye on this development and when necessary alert residents when and who to write to as we fight to keep this site off the preferred list of development sites in the town.