Hot TOPICS
Drug shock for councillor during town centre litter-pick
(August 14, 2014)
---
WARMINSTER councillor Steve Dancey collected more than he bargained for on a recent litter-pick in the centre of the town.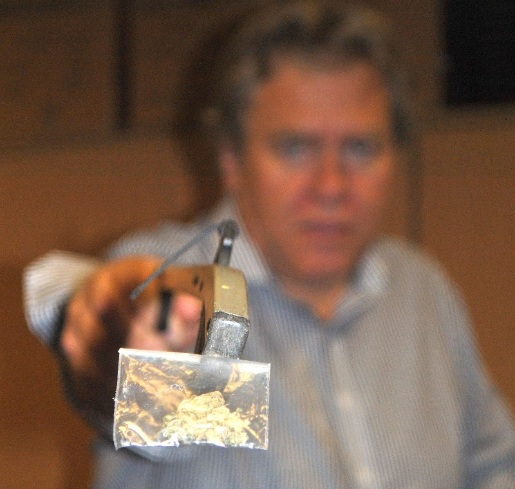 Steve, who has undertaken regular unannounced litter picks in the area in recent years, said: "Litter in the town centre is one of the things that really bugs me – particularly in The Avenue and Station Road.
"Anyone visiting the town by rail has to use these two routes to reach the town centre and if it is strewn with litter it gives such a poor impression.
"Last week I notice a considerable amount of litter outside the police station in Station Road and, after eating, had enough energy and enthusiasm to go out and tackle the rubbish.
"Half the distance along The Avenue, which has a significant number of dog ends, I encountered a new polythene packet about an inch and a half square.
"I picked it up and on closer inspection decided it contained what must be cannabis – a fact confirmed by someone who knows about these things who said it looked like brown 'dry' cannabis which apparently is less potent than the green version.
"The fact that this was left in an area known to be frequented by teenagers and the fact that the packet looks brand new suggests that someone is trading in drugs in this area and they may well be teens.
"Cannabis may not be the most dangerous substance in the world but trading in it is illegal and it appears to be going on in our streets.
"I will be handing in the evidence at the police station – presumably by posting it through the letter box as it isn't possible to actually talk to a copper face to face these days."