Hot TOPICS
Beer flowing again at Warminster's Bell and Crown
(May 06, 2015)
---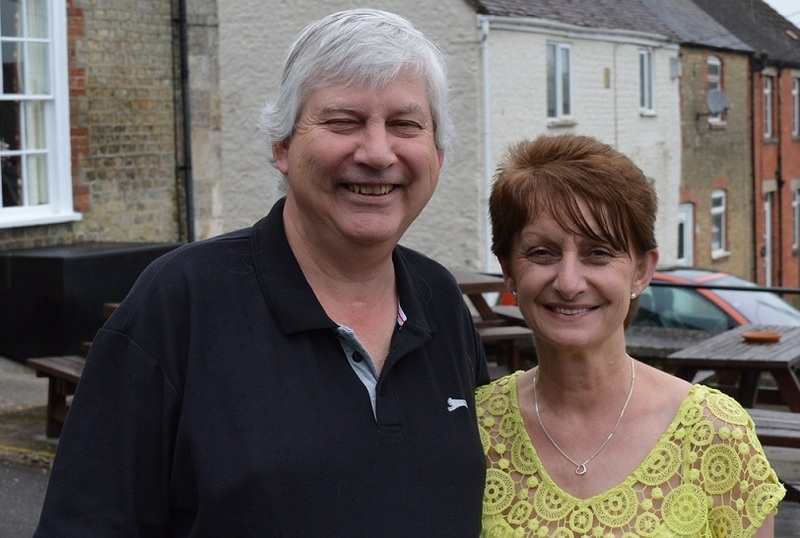 AFTER months of uncertainty the future of one of Warminster's oldest public houses has been secured following its sale to local businessman and pub enthusiast, Chris Pitcher.
When the building closed at the end of last year many in the town thought that after being a hostelry for more than 300 years, the Bell and Crown on Bell Hill had served its last pint.
But Chris, who has run the nearby Fox and Hounds in partnership with wife Marion for the past 11 years, had other ideas. He purchased the freehold and completely refurbished the building.
Chris said: "I'm investing in the future. I saw there was a business opportunity but there was more to it than that as I don't like to see pubs closing down left, right and centre and I know this will be a valuable facility for the south of the town in particular.
"We already have teams lined up to take advantage of the remodelled skittle alley upstairs.
"The plan is to provide a clean, tidy and welcoming facility, well run and serving products in the manner that helped us win the Bath and Borders 'CAMRA Pub of the Year Award' in 2012."
The person responsible for proving that welcome is Jacquie Young (pictured top with Chris) who has run The Ludlow Arms in Westbury for Chris and Marion for several years.
Jacquie said: "I've been warmly welcomed by the locals but I'm no stranger here - in fact its almost like reliving my youth.
"I'm Westbury born and bred and when I was a lot younger some of the girls regularly used to come over to the Bell and Crown to enjoy the discos that used to be held upstairs in the 1970s."
VFW's Steve Dancey, said: "This is great news for the local community. Chris is a very hard worker and has a proven track record at The Fox and Hounds so I'm sure this new venture will prove to be successful."
* The pub dates from at least 1675 as it was featured in Ogilby's map of the coach road from London to Barnstaple in 1675, which lists the Bell as one of the inns on route.
*The Bell and Crown used to have its own brew house, and at one time the landlord had the right to put drunks in stocks on the other side of the road opposite the pub.