Hot TOPICS
Should ash trees Leave or Remain ?
(June 04, 2016)
---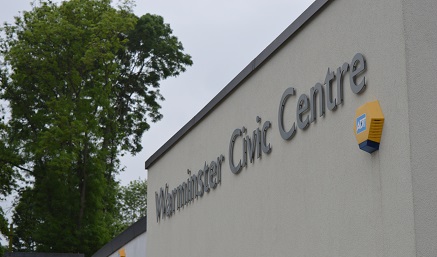 A PROPOSAL to remove a large ash tree on land near the Civic Centre in Warminster will be considered by the town council's finance and assets committee on Monday13 June.
A report by the Landscape Group recommends the removal of a group of ash trees but falls short of declaring them dangerous and there is no mention of the ash die back disease threatening this species elsewhere in England.
Councillors will be asked to confirm the removal of the trees at a cost of £1,350.
Cllr Steve Dancey has his own thoughts about this proposal but would welcome the views of Warminster people as sometimes people have strong opinions about the removal of trees - especially those in high profile locations.
To inform Steve (he sits on this committee) of your view CLICK HERE
Please include your name - we may publish your view and name but not your email address.