Hot TOPICS
Winter Crisis Highlights Call to Alms for Historic Building
(January 08, 2019)
---
A financial crisis has hit a Warminster church that has stood the test of time for over 150 years as a result of criminal activity adding to three years of challenges to holding their services.
"I have started a standing order for ten pounds each month after a leaflet dropped through my door highlighting the plight that St. John's Church faces," said Boreham resident Paul Macdonald.
"This is a drop in the ocean compared with what they need but I hope it will encourage them to keep up their fundraising efforts and I support their call to alms."
The church in Boreham Road has had no heating since 2016 and was then delivered an extra blow when thefts of lead in April cost the churchgoers £20,000.
Church services are being cancelled as £60,000 is the estimate needed to replace the decrepit system with a new one.
The church that was b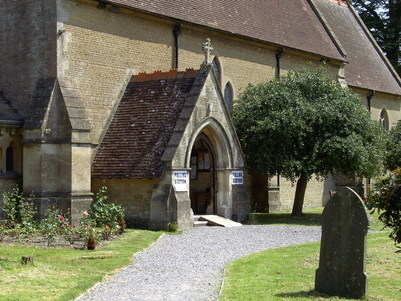 uilt in 1865 has served in many ways and serves the local community including the neighbouring school.
'Countless families have come to see it as their as the place where they go to celebrate the birth of a child, to get married or to mourn the loss of someone they love.' The leaflet says.
It also once had the unusual role of acting as a polling station at an election.
Funds for repairs to the church had earlier been hit by £3,500 spent on drainage.
'All of this means that a small band of people are trying to raise over £80,000 in order to make St. John's watertight and safe again,' the leaflet reveals.
"They are nearly half way towards this target," adds Paul Macdonald. "Let's support them even if like me you do not attend church regularly."
*www.bishopstrowandboreham.org