Hot TOPICS
Fitness Open Air Treasure
(July 08, 2020)
---
Warminster joggers and fitness fans are ahead of Prime Minister Boris Johnson who announced this week that he hopes to re-open indoor gyms within weeks.
They have discovered that they do not have to wait to return to fitness centres or doing press ups within their own four walls.
"I think the date for re-opening gyms at the moment, if we can do it, is in just a couple of weeks," the prime minister said. "We are going to re-open gyms as soon as we can do it in a Covid secure way."
New, young and older local fitness fans, which have grown in numbers since the pandemic lockdown, have joined existing family athletes in not waiting for that announcement and have found safe ways to enjoy fresh air and exercise safely.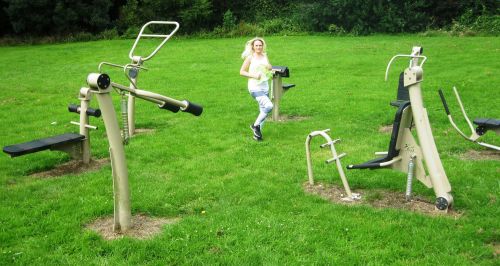 "After week after week in isolation to protect my two children, family and friends, and furloughed from my part-time job I started going for a run." said Naomi Tucker.
Naomi has for six years run a business producing cakes as her second part-time job for the local community celebrating everything from birthdays to weddings and cupcakes for enjoyment with a glass of squash or hot drink.
The 'Naomi sugar-licious creations' kitchen endeavours kept her occupied but being stir crazy in a different way from the mixing bowl her fitness concerns returned.
On one of her runs the 31-year-old found something she had forgotten could help keep her healthy and in shape to face the challenges ahead.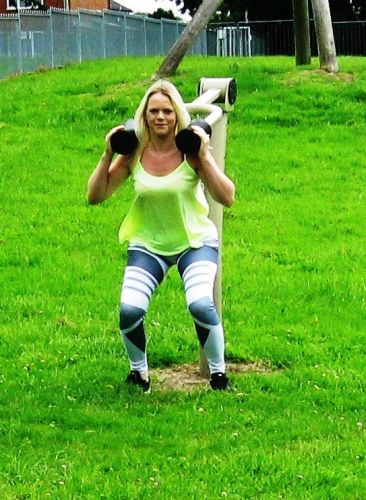 "This is an amazing opportunity to keep fit in a whole new way that has stretched extra muscles.
"I used to go to the Fitness2 Perform gym as a pay as you use visitor and they are now running outside gyms but this I can use at times that are convenient," said Naomi.

Running past Queensway play area, improved during the 1990s, Naomi took a breather jogging on the spot in between the outdoor gym equipment which was re-opened this week.
"I knew that I could not use it actively the first time," explained Naomi. "I had no cleaning materials with me"
"The next time I returned I wanted to stretch other muscles and a minor part of the exercising was wiping down everything before and after I used it!"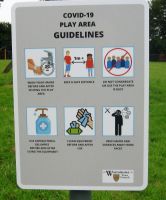 Queensway play area is divided into three areas. One for young children, one for teenagers up to 14-years old and the outside gym (with a kickabout area and goalposts).
"This is a real plus for the town but it is off of the usual route that joggers and fitness seekers like me use and is one of our hidden treasures.
"I hope more people discover this and enjoy a different sort of workout."
Wiltshire Council opened play areas on Saturday with Warminster town council opening the ones they run on Wednesday.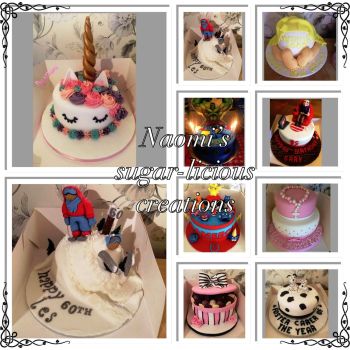 *Naomi has a facebook page 'Naomi's sugar-licious creations' with full colour illustrations of some of the wedding and birthday cakes that heve emerged from her culinary efforts in her kitchen.
Naomi made cupcakes which she donated as an appreciation of the staff of care homes during the lockdown.