Hot TOPICS
Should Top Of The Poll Mean Top Seat
(May 13, 2021)
---
The town council election results are now in and attention is turning to who puts their bottoms on which chairs causing unrest in the council chamber at the civic centre in Warminster.
A letter published in the Warminster Journal this week has awakened interest in which councillor should be Mayor this year.
'How encouraging it was to see that an Independent candidate polled the most votes in the election for Warminster last Thursday.' wrote Heytesbury Cllr. Trish Fellowes from her High Street home.
'I presume that this means he will also be elected as the next mayor of Warminster?'
The agenda was sent out for the meeting that will be held on Monday evening on the day that the councillors were still signing their acceptance of office and it reveals that the Tories were in a hurry.
'Cllr. Jeffries has been nominated as chairman of the council, and town mayor for the ensuing year,' was top of the agenda.
This was proposed and seconded by two Tories without asking the newly elected Independent councillors including Paul Macdonald who was clearly head and shoulders above everyone else int local hustings.
"I know that the Conservatives have had their own way for so long now," said Cllr. John Syme.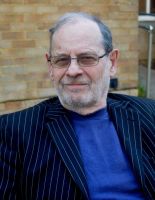 "There is an opportunity for the town council to do things differently and I am going to do it. I am going to propose that Paul should be the Mayor."
"I know how much experience he has at chairing meetings. Forty years including local protest meetings
"He chaired the Crusader Park working group which sorted out the mess that project was in.
"The public had great faith in him last week and I believe they really want him taking that chair on Monday."
The normal rubber stamp of this vote occurs immediately the meeting starts.
It will have to be put away as another Independent councillor Stacie Allensby strongly feels she should back the idea.
"I am very new to all of this," said Stacie. "But I know good from bad when I see it. I know Paul's cv in this sort of thing and he is for good for the town who could not want better.

"As I get to know the others better then I will be happy to chat with them and weed out the good from the bad and the ugly but this year we definitely need Paul."
"He will bring a fresh approach to the way we run the council."