Hot TOPICS
Friday Market Sweet Success
(June 21, 2013)
---
The Friday market in Warminster is in the running to be nationally recognised as a stallholder who specialises in selling old fashioned sweets and fudges is on a shortlist of 100.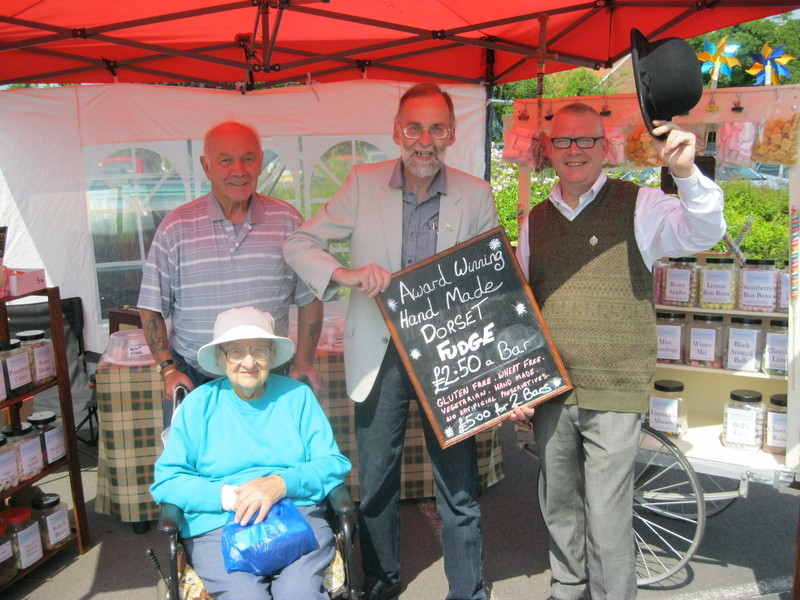 Peter Smith set up the Sweet Market earlier this year and was one of two local people who successfully bid to have a free market stall for five days as part of a special scheme to encourage new traders during May.
"Its a bit like master chef for market traders," quipped Peter. "Its a market traders yearly thing.
"New traders register to take part in the competition and I am really pleased to get through to the final one hundred."
The National Market Traders Federation (NMTF) promote a scheme called First Pitch which selected two new traders to set up a stall for free for five days.
Judges from the NMTF visited Peter's stall and now he is one of 100 traders across the country who will receive special support over the next 12 months.
"I wanted to have a niche in the market and I once worked for Butlins selling ice-cream and popcorn," explained Peter (pictured right).
"So I thought this would be popular all year round."
Peter had a steady stream of regulars buying their favourites to take away in paper bags.
"I come up from Wincanton most weeks," said 93-year-old Betty Lodge accompanied by Les Pall (pictured left).
The Friday market is currently being talked about in the local council chambers and Cllr. Paul Macdonald (pictured centre) is taking part in those discussions.
"This is another good news story about our market which deserves the very best support that our councils can give," said Paul.
"Today was a real walk down memory lane to see sweets in jars again."