Hot TOPICS
Fracking Up The Rural Agenda
(August 14, 2013)
---
Fracking Up the Rural Agenda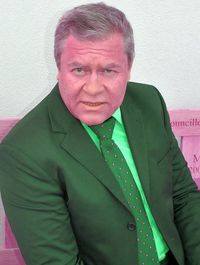 The 'fracking' reverberations that the oil company drilling last week looking for rural sites suitable for the controversial process of oil and gas extraction outside a village in West Sussex have hit Warminster as it is revealed that Areas of Natural Beauty and Special Landscape areas may not be protected.
"I think the rather important point is that this latest licensing of underground exploration in Hampshire chalkland is taking part in our geological area," says Warminster town councillor Steve Dancey.
It brings the protests which exploded about the future use of land near the village Balcombe in the home counties, and wider concerns about the coalition government's rush to exploit shale reserves, much closer to home to Wiltshire.
"Warminster and south Wiltshire in fact sits in the 'Hampshire basin' and boundaries of physical geography do not follow the political ones," says Steve in an a urgent e-mail to fellow town councillors.
"It is much closer to home than The Weald."
The Weald, which sits to the north of London, was referred to by a county councillor, reinforced by a senior officer of Wiltshire Council trying to calm fears that 'fracking was coming to Wiltshire.
The official line is that 'the licences for fracking, which allow companies to search for and obtain crown resources are not granted by the council, but by the Department of Energy and Climate Change. These licences,alongside planning permission, must be granted prior to the company undertaking any testing to see whether oil or gas reserves are available.'
"Rather worryingly I have just found out that the AONB and SLA status by the the countryside around Warminster will provide no protection whatsoever against this fracking intrusion.
Cllr Dancey has supplied details from an important High Court in which a developer overturned the decision of a county council which had confirmed by a planning inspector leading to the headline 'Oil Prospectors Triumph in Green Belt Challenge' to Warminster Town Council.
"The Coalition government's support for fracking has now seen a pressure group launch in another neighbouring county," adds Cllr. Paul Macdonald.
"Frack Free Somerset has been launched and they are on their way to a national rally on Sunday. There several places on the Mendips have been identified.
"We now need as a local community a full briefing from our county council about this process of exploiting mineral resources.
"We need a grassroots reaction from local councils like ours to the MP asking for time to understand and react.
"Or will the countryside be shafted again by this coaltion government!"