Hot TOPICS
Squueze on funding now targets Green Bins
(June 24, 2014)
---
WILTSHIRE COUNCIL finance bosses have now turned their attention to an environmental service that has been free to Warminster residents after it was introduced by the former district council two decades ago.
The Tory controlled unitary authority which at the same time as looking at introducing an annual charge was also royally officially opening its multi-million pounds new look home in Trowbridge.
A survey of opinion about the future of the fortnightly green bin collection service will start next Tuesday and will offer three options.
"Cut, bigger cut or don't pay and your service is dumped by the council," said town councillor Paul Macdonald.
"Residents will not be able to put their bins out in December, January or February is the least change to the service.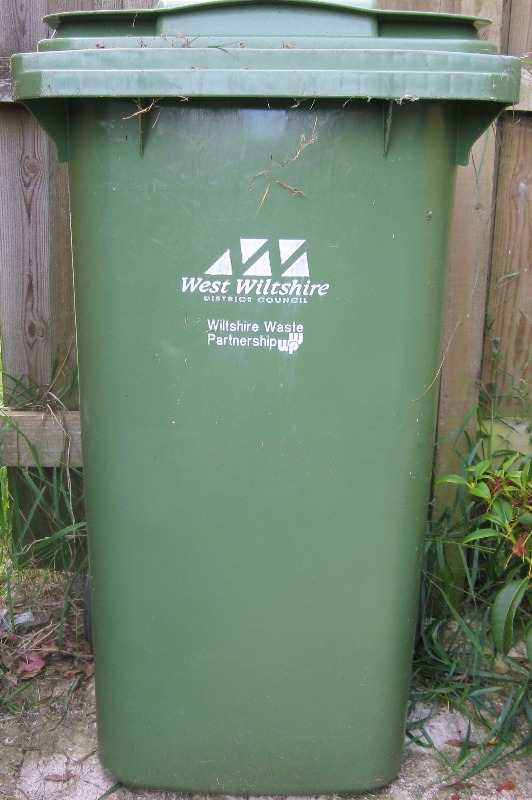 "Or they could face nobody turning up from November to March.
"I actually believe what they would really like to do is the third choice charging £35 a year."
The new scheme in whatever form will start in the next municipal year starting in April 2015.
"It will be interesting to see how much the paperwork will increase keeping a list of those addresses that are in the scheme and those who are not for the drivers to drive past, " added Paul.
"I did not read anything about that in their thoughts on this."
The consultation ends in September and a report will be presented to a cabinet meeting in October.