Hot TOPICS
Two fingers or Thumbs Up to Hopper Bus
(April 28, 2015)
---
A Wiltshire market town council over 20 miles away from their general hospital is set to challenge the county council decision to take the axe to the RUH hopper bus service.
"I firmly believe that Wiltshire Council priorities are completely wrong and I want to issue a rallying call to the community," says town councillor Paul Macdonald.
"I am not going to stay quiet as Warminster county councillors quietly say 'hoppit to the hopper' bus!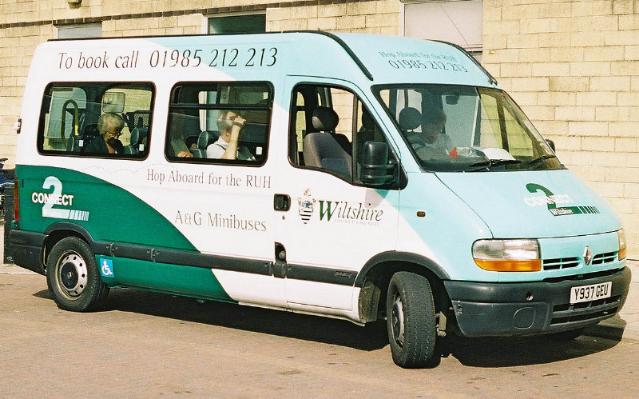 "Chopping the Royal United Hospital hopper bus really does put two fingers up to their well-being agenda.
"We all know that the two fingers one way round will be a victory sign for their increasingly severe Tory austerity programme.
"Two fingers round the other way to the residents who really need this and have come to rely on it.
"I have asked that this be formally debated by the town council at their next full meeting.
The 'Notice of Resolution' to the annual meeting of Warminster town council on the 11th May reads:
'Warminster Town Council strongly urges the unitary authority to reconsider any changes to the RUH (Royal United Hospital) Hopper bus service that is a vital service for our residents living over 20 miles away from this hospital.
'This council further urges Wiltshire Council to re-instate the £130.000, if it has not already done so, that has been cut from the budget that funds this service.
'Further, this council offers to work with Wiltshire Council to seek a mutually favourable outcome for the residents we represent to mitigate their social and wellbeing funding cutbacks for the municipal financial years starting 2016/17.'
"I am hoping that our offer to see what can be done working together will get the support of the town council and lead to a positive response from Wiltshire Council," adds Paul.

"Instead of two fingers I am hoping for a huge thumbs-up.
"If not then the Conservative led county council slogan 'where everybody matters' becomes a joke again."
*Hopper bus on-line petition in previous hot topics and hot snippets