Hot TOPICS
D-Day for Romani Warminster Homes
(February 01, 2016)
---
A controversial Gypsy homes decision day has been announced by Wiltshire Council for the plan by Jim Barney to getting planning permission along the Bath Road in Warminster for Romani use.

The decision by local councillors taken away from the area planning committee by the unitary authority cabinet is a 'strategic' issue outside their ability to consider.
It will now be decided on Wednesday 10th February at county hall in Trowbridge.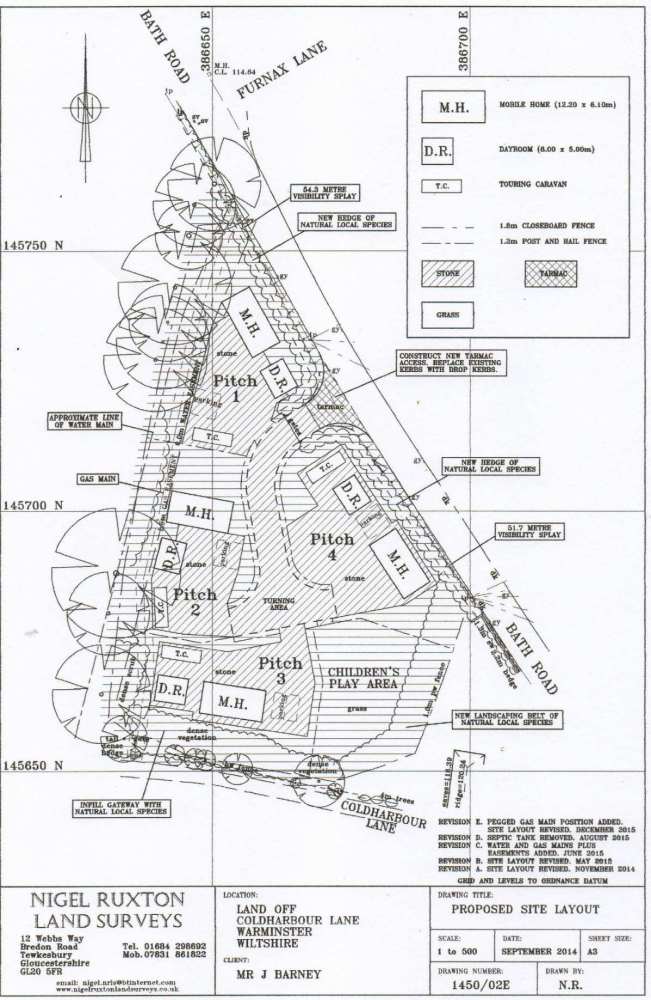 The strategic planning committee is chaired by Warminster East councillor Andrew Davis and counts in its membership Cllr. Christopher Newbury.
Cllr. Magnus Macdonald, who voted in the controversial Spurt Mead application, is also a member.
The countdown to the decision will see the full set of papers released to the public later this week.
Last year, justifying her power to 'call in' the proposal for the mobile homes on land along Bath Road, having discussed the application with the case officer, the councillor was not short of words.

Crossing out the words 'scale of development' the ward councillor wrote 'flooding' and totally inappropriate' in big black capital letters.
'Visual impact upon the surrounding area, relationship to adjoining properties, design and general appearance (with bulk and height crossed out), car parking, and environment/ highway impact heavily underlined' all ticked boxes for the west ward councillor.
Not satisfied with that the words 'Totally inappropriate, o/s settlement boundary etc etc, on flood plain' were scrawled on a spare piece of the form.

The plan for the new site for Gypsy mobile homes with day rooms, space for four touring caravans, and a new access brought almost universal objection including the town council and local MP.
Since then the planning application was submitted again last September with a new layout taking into account objections raised by residents.

The meeting will be held in the council chamber with anyone wishing to speak, three for and three against, being asked to register by 10.20am.