Please support your local - every pub and club is worth supporting as they are valuable amenities and an important part of the town. They have faced tough trading conditions as people have cut back so rather than go out of town or buy alcohol from the supermarket, why not enjoy a convivial evening down at your local and make new friends? (This service is provided free of charge)
(Inclusion on this site does not mean that your landlord accepts or supports the views expressed elsewhere on this site)
THE FOX AND HOUNDS
Deverill Road, Boot Hill (01985) 216711
CAMRA Bath and Borders pub of the year in 2012
Good Beer Guide 2007, 2008, 2009. Old Speckled Hen (Morlands) + two real ciders. Key draw every Friday. Weekends - free rolls after matches. Pub coach outings. New skittle alley and function room opened in September 2009.
_____________________________
THE BELL & CROWN
Deverill Road, Bell Hill (01985) 212874
Traditional residential local, pool competitions, skittles, pub quiz night every other Sunday, function room for hire and regular entertainment.
_____________________________
THE SNOOTY FOX
Brook Street, (01985) 218100
Long established reputation for good food built up by Sue and Perry Dunford over the last 15 years.
Food served seven nights per week main meal from £9.95.
Sunday lunches main course from £6.95.
Also crib and darts evenings
_____________________________
THE PRESTBURY SPORTS BAR
The Close (01985) 847070
Big night sporting events and Premiership/international matches live on big screen. Skittles
Friday nights- Kredit Krunch Kash Karaoke for prize money.

______________________________
THE ROSE AND CROWN
East Street (01985) 214984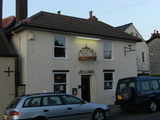 The pub, run by landlady Emma Kidd, offers a variety of live music almost every Saturday night, six real ales is standard and a cheese board on Sunday lunchtimes. Beer garden, a wide mix of people and a real fire to warm the soul. It has an added attraction these days - a cocktail bar upstairs which opens at the weekends.

Nice breakfasts from £4.50.
______________________________
THE BATH ARMS
Market Place (01985) 212710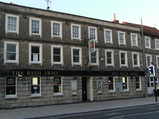 Currently boarded up awaiting refurbishment.
Plans submitted by J D Wetherspoon.
Hopefully a traditional Wetherspoon will emerge rather than the awful music variety.
______________________________
THE YEW TREE
Boreham Road (01985) 212335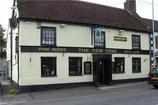 Popular edge of town local run by landlady Shelley Steele who provides real ales to go along with Sunday roast - an attractive beer garden - poker night once a month - disco twice a month - Setanta sports - Ringwood Best Bitter and 49er
THE ORGAN INN
High Street - Town's first smoke free pub, revamped Skittle alley and unpstairs meeting facilities. Nice outdoor area in the summer.
Wide range of beers and an annual beer festival.